(Source: ForGIFs.com)
Christina Aguilera hailing a cab: "heeeeeeeeeeeeeeeEEEEEEEEEEEEEEEEEEEEEEEEEEEEEEEEEEEEEEEEEEEEEEEEEEEEEEEEEEEEEEEEEEEEEEEEEEEEEEEEEEEEEEEEEEEEEEEEEEEEEEEEEEEEEEEEEEEEEEEEEEEEEEEEEEEEEEEEEEEEEEEEEEEEEEEEEEEEEEEEEEEEEEEEEEEEEEEEEEEEYYYYYYYYYYYYYYYYYYYYYYYYYYYYYYYYYYYYYY YEEEEEEEEEEEEEEEEEEEEEEEEEEEEEEEEEEEEAAAAAAAAAAAAAAAAAAAAHHHHHHHHHHHHHHHHHHHHHHHHHHHHHHHHHHHHHHHHHHHHHHHHH!!!!!!!!!!!!"
the phrase "curiosity killed the cat" is actually not the full phrase it actually is "curiosity killed the cat but satisfaction brought it back" so don't let anyone tell you not to be a curious little baby okay go and be interested in the world uwu

See also:

Blood is thicker than water The blood of the covenant is thicker than the water of the womb.

Meaning that relationships formed by choice are stronger than those formed by birth.
For those who might have not have seen this yet, this is Yuzuru Hanyu's skate for Japan last night at the 2014 Olympics.   He scored a 97.98 on this skate, and currently sits in 1st place!

This is one of the best skates I've ever seen and I had to share!
the casual quality is just perfect. would be much harder than looking like a pristine ballerina - which is pretty much what everybody else does
I can't believe I'm even considering making this outfit probs gonna die
kill me pls (it's a shirt, vest and skirt with a massive belt btw) kill me pls
A3: Weapon Of Lórien
illustrating one of the outfits i'm gonna be making for my Range subject..

I
AM
SO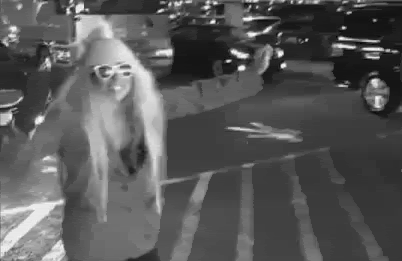 FUCKING
EXICEXITEDSTEDCITEDEDDED
THANKYOU MICHAEL FOR GETTING THE TICKETS LOVE YOUUU
Can we please talk about this performance? It is hands down my favorite performance by Yuzuru. I know that most of tumblr was introduced to him because of this post but I want you all to see just how mesmerizing he can be on the ice. It wasn't perfect but it was so emotional, powerful, and impacting that even his fall was breathtaking. His performance of Romeo and Juliet at Sochi 2014 doesn't do him any justice. 
jkdsfhkjvasbkjgsdhbjkgbGAKSJBGK

MARRY ME OR NAH????

I LOVE YOU
(Source: soo-hyuks)
"
I'm definitely pro-selfie. I think that anybody who's anti-selfie is really just a hater. Because, truthfully, why shouldn't people take pictures of themselves? When I'm on Instagram and I see that somebody took a picture of themselves, I'm like, 'Thank you.' I don't need to see a picture of the sky, the trees, plants. There's only one you. I could Google image search 'the sky' and I would probably see beautiful images to knock my socks off. But I can't Google, you know, 'What does my friend look like today?' For you to be able to take a picture of yourself that you feel good enough about to share with the world – I think that's a great thing.
"
aww
Elena Ilinykh and Nikita Katsalapov ice dance to Swan Lake

Note: This performance is not from the Olympics, although it is the same routine.
that was the most perfect thing i've ever seen OMFGG
wtf i've never seen this before???
(Source: ladyxgaga)
(Source: moriarty)
You called him a monster, and then you turned him into one. You've hated him for years, and finally he's given you all the reasons to allow you peace in your now "justified" words of contempt.
And we wonder why we have so many troubled youths, who have been put down and fighting their whole…